Jacqui Williamson, REALTOR®, C.C.S®, RENE, Green
Exceptional Results
| with | Exceptional Clients
I am a licensed real estate professional with Century 21 Bamber Realty, and have been working with this brokerage for 13 years. I operate my business on a very simple premise:  I make sure my clients are happy and that they receive the best service possible. I am a full-service boutique REALTOR® , this means that I keep my business small so that you are given the attention you need to buy or sell your home. That is why if you phone me, I will answer the phone. If you text or email me, I will reply personally to you. My attentive, knowledgeable and kind approach, ensures that all of my clients needs and requirements are met. With over 25 years of sales, marketing and executive management experience, I bring expertise, integrity and honesty to every real estate transaction. As a Certified Condominium Specialist (C.C.S.), Real Estate Negotiation Expert (RENE), NAR's Green designee, I ensure my education and knowledge translates to a positive real estate experience.
With all the other real estate associates in Calgary, why am I your best choice? Well, I am positive, professional and I truly care about my clients. I am focused on results and ultimately on my client's happiness.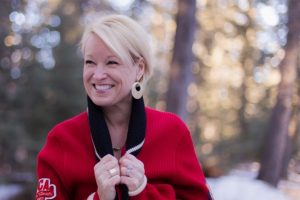 This is my virtual office. I've created this website to provide you with unparalleled access to real estate information, property listings and resources to help you with every aspect of your real estate journey. I hope you find it to be very helpful.  
"My sales system has proven success: build relationships at every level of the sales process, and with integrity and confidence get the deal done!"

I understand the complexities of the market and the stresses a real estate transaction can create. Because of this I make sure that every client receives the same level of care and attention to detail that I would give to my own personal real estate transactions.

" I look at real estate transactions as a partnership, together we achieve positive results."