You may not pay attention to this, but I do. I notice homes that have a FSBO sign (for sale by owner) plunked on the front lawn. Then if I happen to drive by the house again, I slow down and admire the shiny new REALTOR® sign now found in it's place. It's a beautiful sight to see.
Some people choose to sell their own homes. I'll reiterate, if the bold letters in the title didn't catch your attention, this is a bad, bad idea! Very bad. Why? There are a number of factors that work against an owner when they decide to sell on their own. To state the obvious, they are not trained real estate professionals. Most have absolutely no idea what they are getting into. They just think they're saving money by not using a REALTOR®. Faced with a choice, and a comparable property, would a buyer rather rely on the skills of a REALTOR® or would they rather deal with a homeowner that lacks the knowledge to successfully navigate a real estate transaction? An experienced real estate professional knows the challenges of real estate and they know how to work through them. In fact, they know a lot of stuff!
A REALTOR® knows how to price a home. They have data and statistics that will support the right price, right at the beginning. An overpriced home can sit for months on the market, wasting the owner's money and time. Get the price wrong, and out comes the FSBO sign and the cobwebs that cling to it.
What about all the costs associated with selling to sell a home. Let's consider some of them. They can include advertising, marketing material, signs, staging, professional photographer/certified measurement company, the time showing the property and hosting open houses, the entries on social media/updating/understanding algorithms. What about making sure the buyer is qualified. Is an owner concerned if a buyer (likely unqualified) comes into the house and just happens to be a psychopath. (It's been known to happen). Are the homeowners qualified to negotiate, do they know what is legally required of them, and are they able to complete all legal documents. What are conveyance documents and how are these prepared for the lawyers?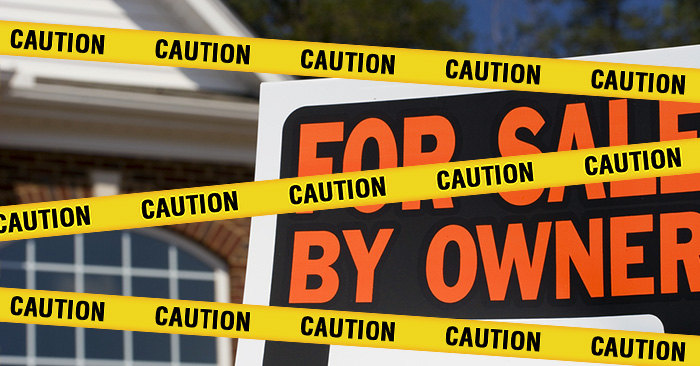 In a report published by the National Association of Realtors (NAR) in 2014, over 90% of home buyers begin their search online. Realtor.ca is the most widely used site and is operated by Canadian Real Estate Association. Most FSBO owners do not have their listing on MLS/Realtor.ca. If they do, it's because they paid a fee to a brokerage. Whether the house sells or doesn't, that fee, which can be quite substantial, is non refundable. Unlike with a REALTOR®, we are not paid until the house sells. We are paid for success.

I talked to one couple who said they were going to put a for sale sign on their lawn to see what would happen. Apparently from there, osmosis would take over. Nothing happened. No calls, no knock on the door, and not one psychopath. What some FSBO fail to realize is if they do not pay full commission to the buyer's agent, this gives zero incentive to that agent to even show the house. This already eliminated a number of potential buyers.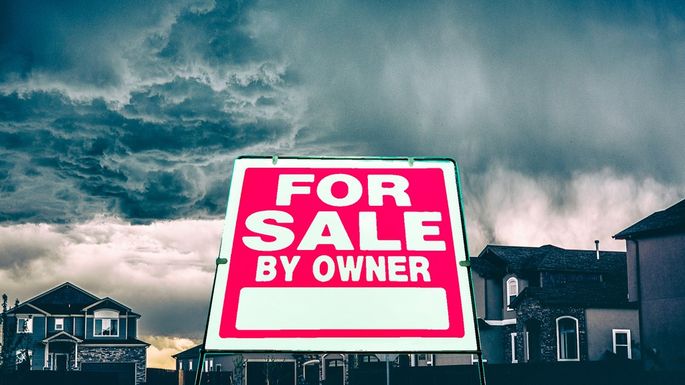 Gone are the days when the kids were loaded in back of the station wagon and driven around neighbourhoods so that their parents could scout out 'House for sale' signs. People shop for houses now like they would a food processor, in their living room, iPhone in one hand and a glass wine in the other.
A real estate professional works for free until the house is sold. Not a cent is paid in commission until the deal closes. So, their motivation is to quickly sell the property at the highest price possible. I'd say that's a pretty good incentive. Along with this they provide, also for free, advertising, photographs, documents, their time and a plethora of other tried and true marketing ideas.
In addition to saving the homeowner money, time and hassle, a REALTOR@ will have errors and omission insurance, to limit liability issues. Each professional is a mandatory member of many associations, these are in place, in part, to protect the consumer and enhance their experience. These include REIX (errors and omission insurance); AREA (professional development); CREA (represents the members to the federal government); RECA (sets standards to protect consumers); CREB (advocates for its members). The owner of a FSBO is not represented by any of these organizations. They have no error and omission insurance, and expose themselves to a number of litigious situations. There is no one to fix their problem or be their advocate should a deal go sideways.
Likely you've watched TV shows where a couple decides a 'do-it-yourself' is going to be fun! They'll save money and time, they can get it done during their vacation. Everything is planned to a tee. I love these shows because I wait for the most crucial moment of the DIY. This is when the TV camera swings over to one of them crying while the other stands under a cement mixer. Initially though, it's quite hopeful. They dawn colourful hard hats and t-shirts with a cheerful message. They truly believe the process is going to be easy. YOU TUBE will help them if they get stuck (and likely the production team). As the episodes progress it becomes clearer and clearer that they are heading for a divorce. They're $80,000 over their budget, they've made little progress and short of blowing up the home, they realize this was a bad, bad idea and they are stuck. Not even HGTV or Oprah can help them.
A DYI is basically a different acronym for FSBO. It's a 'do it yourself for sale by owner'. Like a DIY, a homeowner can start off optimistic, absolutely sure they can get the house sold. How hard can it be? Most often, they lose money, lose time, and a little bit of their sanity. It's just not worth it when there is a better and more logical solution, you guessed it, it's ME! a full-time, full-service boutique REALTOR®.